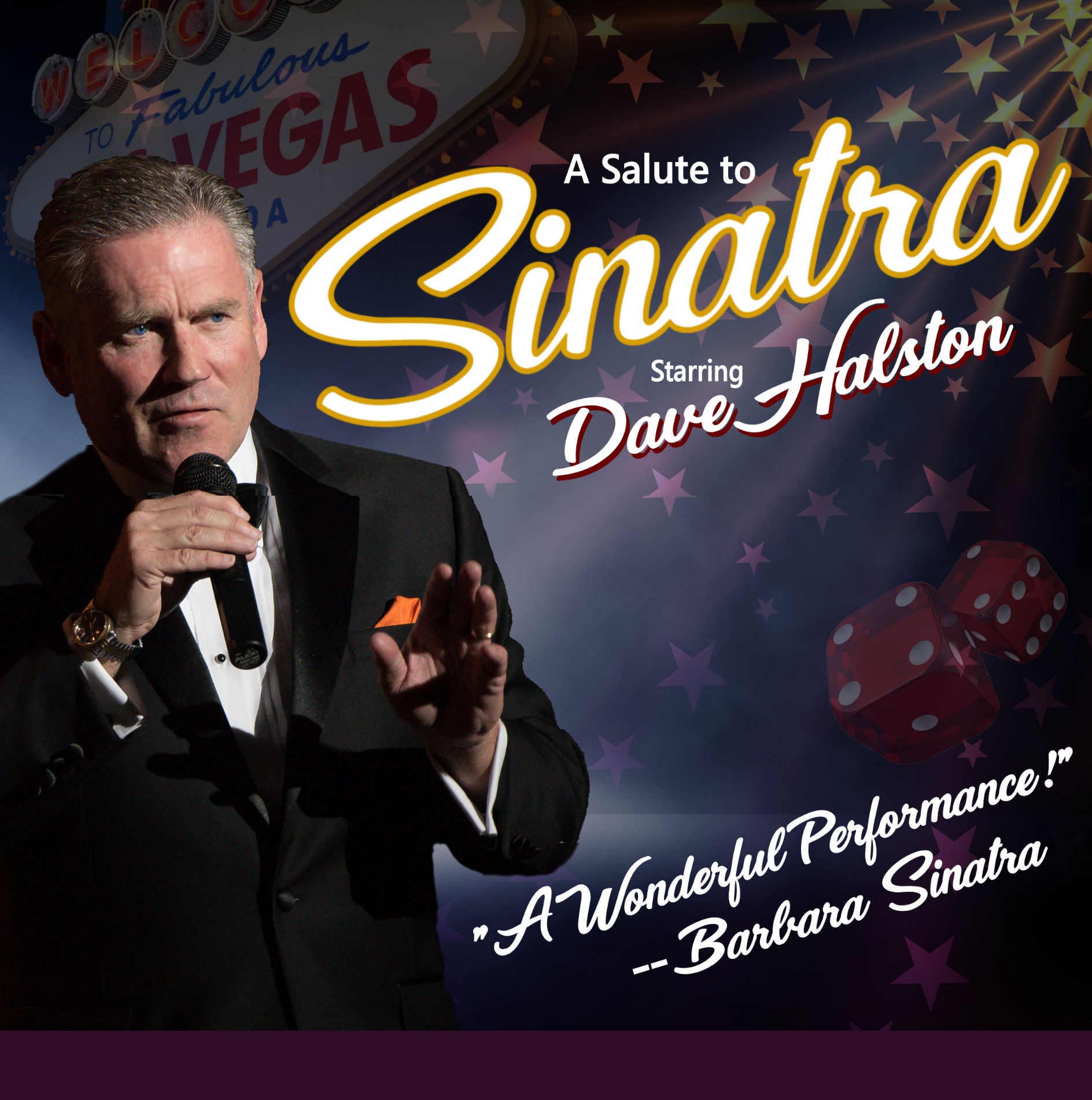 Dave Halston's Tribute to Sinatra
When they wanted a singer worthy of Mrs. Frank Sinatra, they insisted on someone who naturally mirrored the sound and essence of her late husband. For Barbara Sinatra, there was only one option: Dave Halston.
Halston's brilliant Tribute to Sinatra and his audacious Rat Pack shows are top-rated in the nation! Not only has Dave delivered command performances for Mrs. Sinatra, he has also entertained Jeanne Martin (Dean's widow) and Mr. Las Vegas himself, Wayne Newton.
Dave's shows are exciting and unforgettable. More than an "impersonation", Dave delivers a stunning "interpretation" of that familiar style and swagger. The resemblance is so remarkable that some insist he's lip-syncing.
SHOW OPTIONS:
With Tracks
With 4-Piece "Cocktail Band"
With 7-Piece "Little Big Band"
With 17-Piece Big Band
WATCH VIDEO BELOW
Get More Info About Dave Halston's Tribute to Sinatra